The website has gone under some internal changes in recent weeks and months to improve its behaviour and flexibility. Following on from this we have begun to add two new resources, a gallery section for match programmes and a results archive.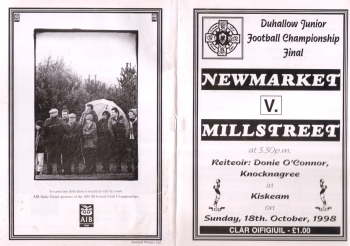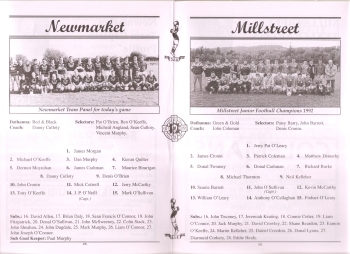 To help us expand these sections please consider sending us electronic copies of old programmes you may have (front & inside page) or old match results.
When sending results please include the following details where possible:
Competition (including grade): Minor B Football Championship
Opposition: Knocknagree
Match Date (Day/Month/Year): 25/08/2008
Match venue: Newmarket
Newmarket Score: 1-15
Opposition Score: 0-07
All contributions welcome to website@newmarketgaa.com or via the contact page.