Tuesday, July 28th, 1998
Original Report: The Corkman, Friday, July 31st, 1998.
By John Joe Brosnan.
Amazing comeback from Newmarket
A GREAT comeback in the closing stages, which saw them scoring 1-3 without reply in the last six minutes, gave Newmarket a point victory over Boherbue in a thrilling Duhallow under 21 football final at Castlemagner on Tuesday evening.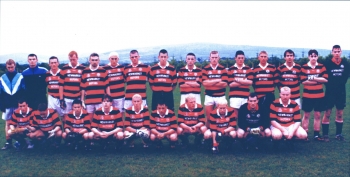 It was a huge turnabout in the fortunes of the teams, for Boherbue had led by six points at half time, and when they were still five in front facing into the closing stages it is doubtful if even the most optimistic Newmarket supporters gave their team a chance of winning.