Sunday, December 6th, 1998
Original Report: The Corkman, Friday, December 11th, 1998.
By John Joe Brosnan.
Glory day for Newmarket. Duhallow side regain county junior football title after a lapse of 28 years with superb victory over young Killavullen selection.
NEWMARKET regained the county junior football championship title after a lapse of 28 years, their only previous victory having been in 1970, when they overcame a mighty challenge from Killavullen in a great final at Charleville on Sunday.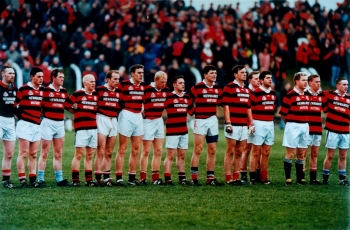 It was a game of fast, vigorous football that throbbed with life from start to finish as two fine teams battled it out for the title.